Most of us are familiar with outliers from mathematics, as illustrated by this image: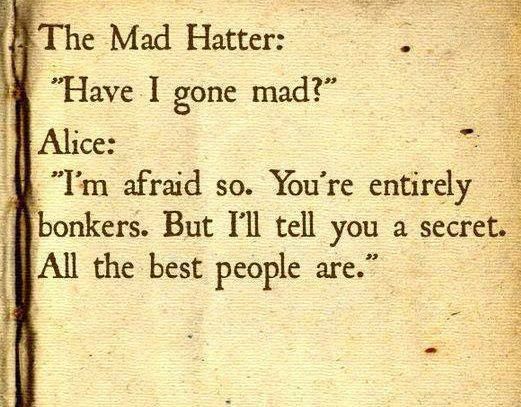 I have always felt like an outlier. Outliers can be inspiring leaders, and can also be absolutely crazy. Most outliers, in my experience, embody a bit of brazen madness that carries us outside the mainstream. Others have written about the challenges of honouring a multi-cultural identity, and of digging deeply into their roots to claim their full identities. I will write about something else. About the outlier as a leader and a madman.
To me, leadership must create an opening, which shows that it is alive. It may open someone up to joy or to pain, open up space between people or open up connection, but it creates opportunities to become more fully embodied and alive. Much of what we call leadership I feel leads us to dead ends. A leader unwilling to step aside and help someone else into their place, who clings to their standing, is not a leaders but a childish dictator in my
eyes. Leaders know there is always somewhere else to go. To me, true leadership is a pioneering into unknown, lost, forsaken, and forgotten spaces. Aboriginal scholar Tjanana Goreng Goreng defined sacred leadership as people:
Embodying humility & being a model of respectful behaviour;
Leading through bottom-up empowerment & mentorship;
Sharing wisdom, holding initiation rites, and sharing culture in layers when people are of a strength of character;
Who are chosen by a community, not self-selected;
Carrying specific knowledge, lore, beliefs who ensure the safety & security of the teachings.
Ultimately, the difference between an outlier who goes mad and one who becomes a leader is one who is able to move beyond personal self-interest and live with a heart of service. This means balancing self-care with asking for support and taking risks, sometimes putting oneself purposely into trauma or danger, but not to the point of becoming a martyr and building resentment. It can be a challenging line to walk. It requires very high personal standards along with loads of compassion for self and others. It can be isolating and incredibly fulfilling. Instead of being outraged about whatever stupid action Trump did this week, I was in awe to learn that fish underwater sing the water and reefs awake at dawn, just like birds on land.
I have struggled to connect with many people around me, and I've worked really hard to understand Judeo-Christian, Western, and Anglo worlds. But I don't innately understand them, and they don't innately understand me. There must be something that makes each of us feel like an outlier, even in a small way. What if we focus on enjoying that breadth of our diversity, on learning from each other, and on exploring the outer limits of our inner worlds? We may just find, like these side-by-side images of Western microscopic art and Aboriginal Australian art that we outliers are redefining social structures in ways that align with Mother Earth better and can inspire others through our own leadership into owning our outlier statuses. (Image: Gum leaves under a microscope & Gathering Bushtucker painting)